Electrical Forensic Consulting* - Based in Austin, Texas



Call the Engineering Experts at Miller Engineering Services for a no-cost initial consultation. We can be reached at 512.401.6377 or via email. At Miller Engineering Services, we provide electrical forensic engineering evaluations, expert witness and laboratory failure analysis in the following areas;

Electric Shock & Electrocution
Our specialty is electrical failures and an analytical approach to the causes for electrical injuries and electrocution.
Failure Analysis / Product Liability / Personal Injury Analysis
When designs fail or procedures prove insufficient or ineffective, our goal is to determine the cause. Whether a simple failure, or the complex interaction of multiple conditions, we apply our knowledge base and lessons learned to reach the conclusions which may prevent future losses.
Fire & Explosion Causation Support
Our experts have extensive experience in the processing of natural gas, petroleum and petrochemicals. That experience includes the necessary safety procedures and applicable minimum standards.
Scientific & Engineering Methods
We have always understood the need for laboratory testing and scientific analysis in reaching our conclusions. Our emphasis on investigative techniques, which yield solid evidence, provides our clients with reports that are in keeping with scientific methods and compatible with peer-review literature and codes.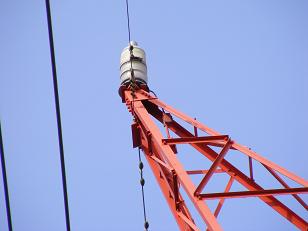 Safety in Construction & Operations
In addition to our extensive forensic evaluations, we bring to our clients decades of safety awareness and code compliance in the construction, maintenance and operations of electrical, manufacturing, gas and oil processing facilities.



Quality Methods in Construction
We understand the need for quality control during the construction and commissioning phases of a project. The implimentation of thorough QA/QC procedures and methods can impact safety and enhance project completion in positive ways. We have given testimony in prior cases on the beneficial aspects of Quality control on safe practices during construction.

Construction Defects
Our services have included consulting and expert witness review and testimony in litigation of construction claims. Our experience includes contract development, project scoping, project design, estimating, scheduling and planning, quality and safety procedures and contract administration. We are familiar with industry standard of care on all aspects of project management.

* Gregory W. Miller, dba Miller Engineering Services does not solicit or offer engineering services outside of the state of Texas. We will provide forensic consulting services nationwide which do not require an engineering seal. We believe that our forensic services do not constitute the act of quote - engineering - unquote.